Boarding Services are currently only available at our Bark on Park location.
We hope to bring these services to Bark on Main in the future.
Whether it's one night, one week, one month or more, your dog will enjoy our hotel facilities. Our focus is keeping your dog happy and safe. When your dog comes to spend the night at BARK, they are each given an individual suite or kennel, as if they are checking into a hotel.  A spa-like soundtrack softly soothes our guests during their stay. The facility has cameras all around and is monitored by management around the clock.
We accept dogs from 4 months old to 13 years of age. All dogs must be registered prior to arrival along with providing written proof of current Rabies, Distemper, Parvo and Bordatella vaccinations. All boarding dogs must be spayed and neutered (males over 8 months) to join in daycare.
Dogs that are epileptic or have serious health problems should be boarded at their Vet for immediate treatment if needed. We do not have the ability to administer injections or time sensitive medications.
Happy Boarders
Some of our satisfied customers hang out at the Bark bench.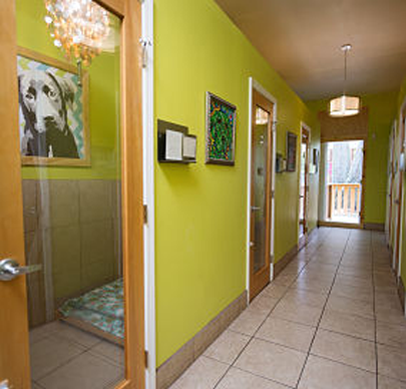 Boarding Suites
Comfortable and hip, let your dog sleepover in style!
Happy Faces
Dogs have so much fun when they are boarded are Bark. Just ask this smiling pup!